Yummy! Here's my latest gig poster for The Melvins' show at Postbahnhof, Berlin on June 13 2016.
It's a three colour screen print cut into the shape of a cereal box and has a limited edition of 110.
It comes with a coupon and a free blank page on the back of the poster. Available in my store now.
Thanks to Sehfeuer and Siebdruckcorner for the support and awesome colours.
And thanks to Secret Serpents for inviting me to be part of this poster series.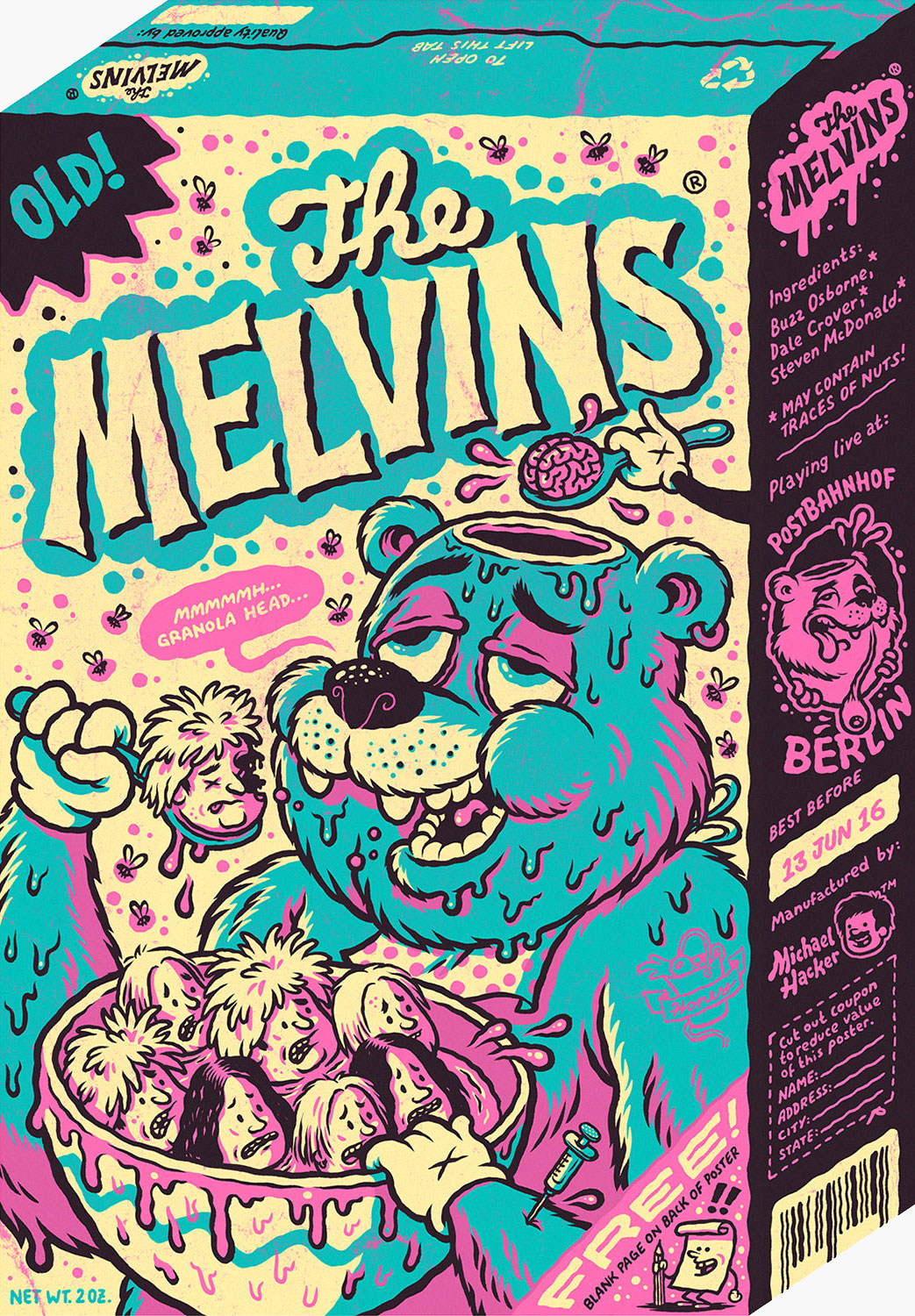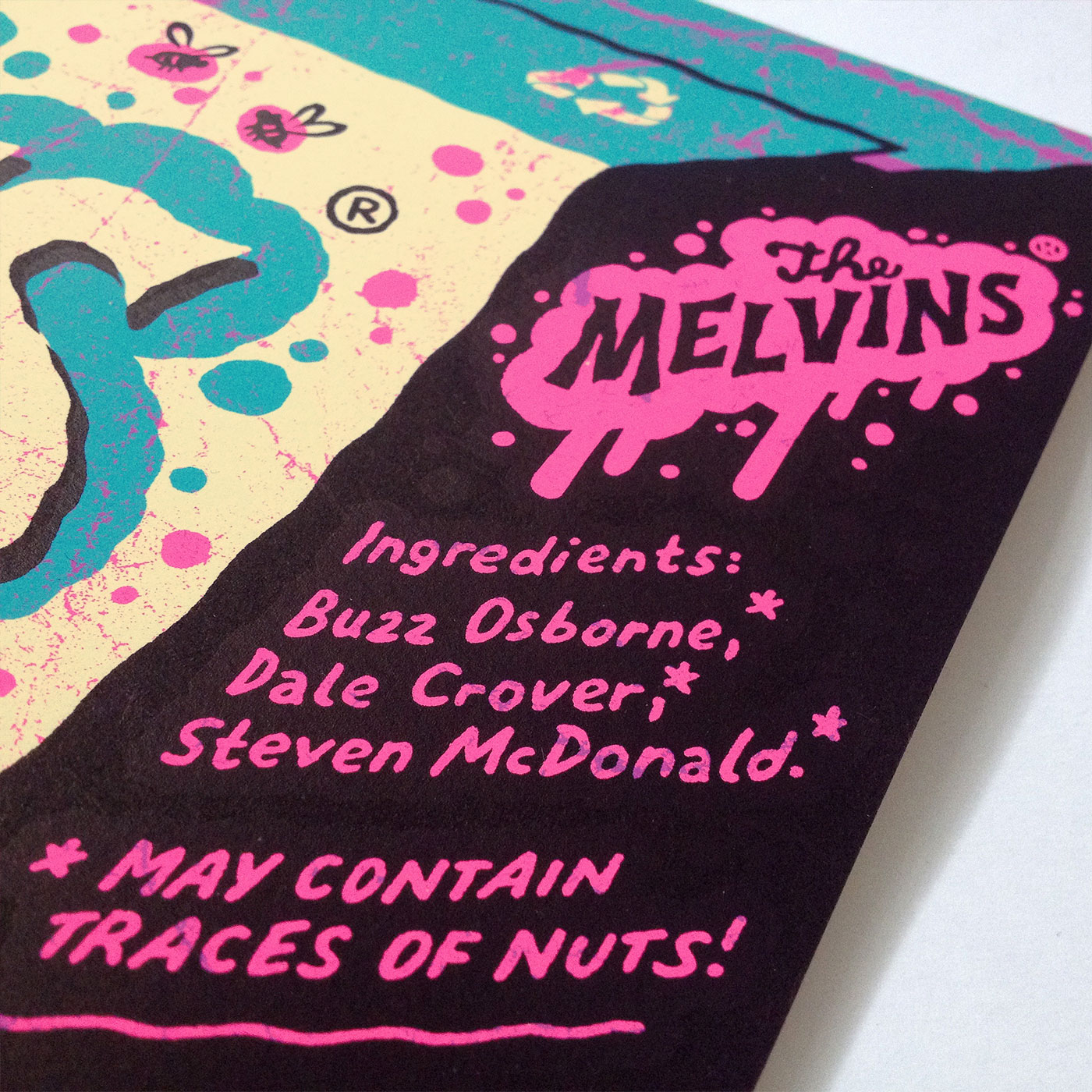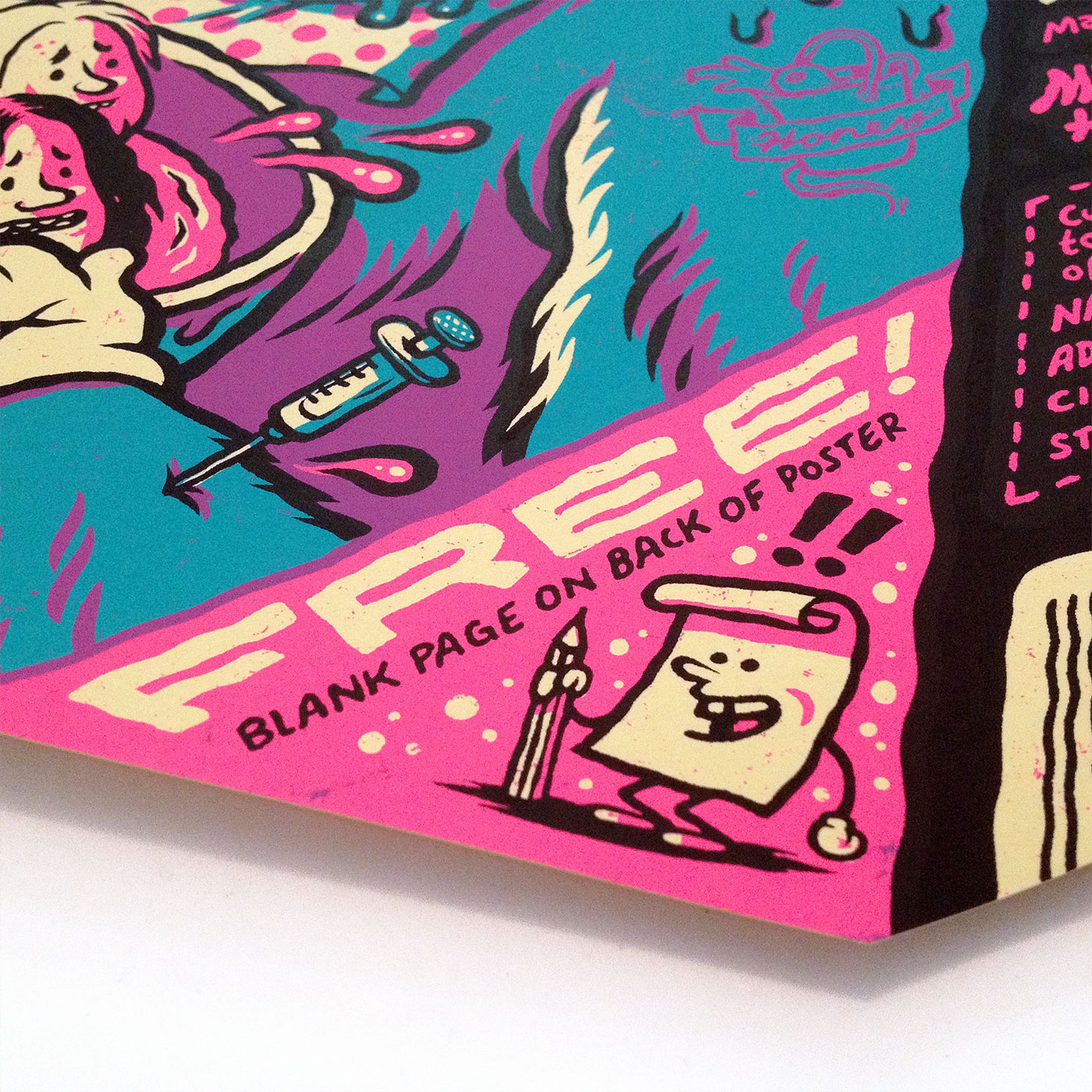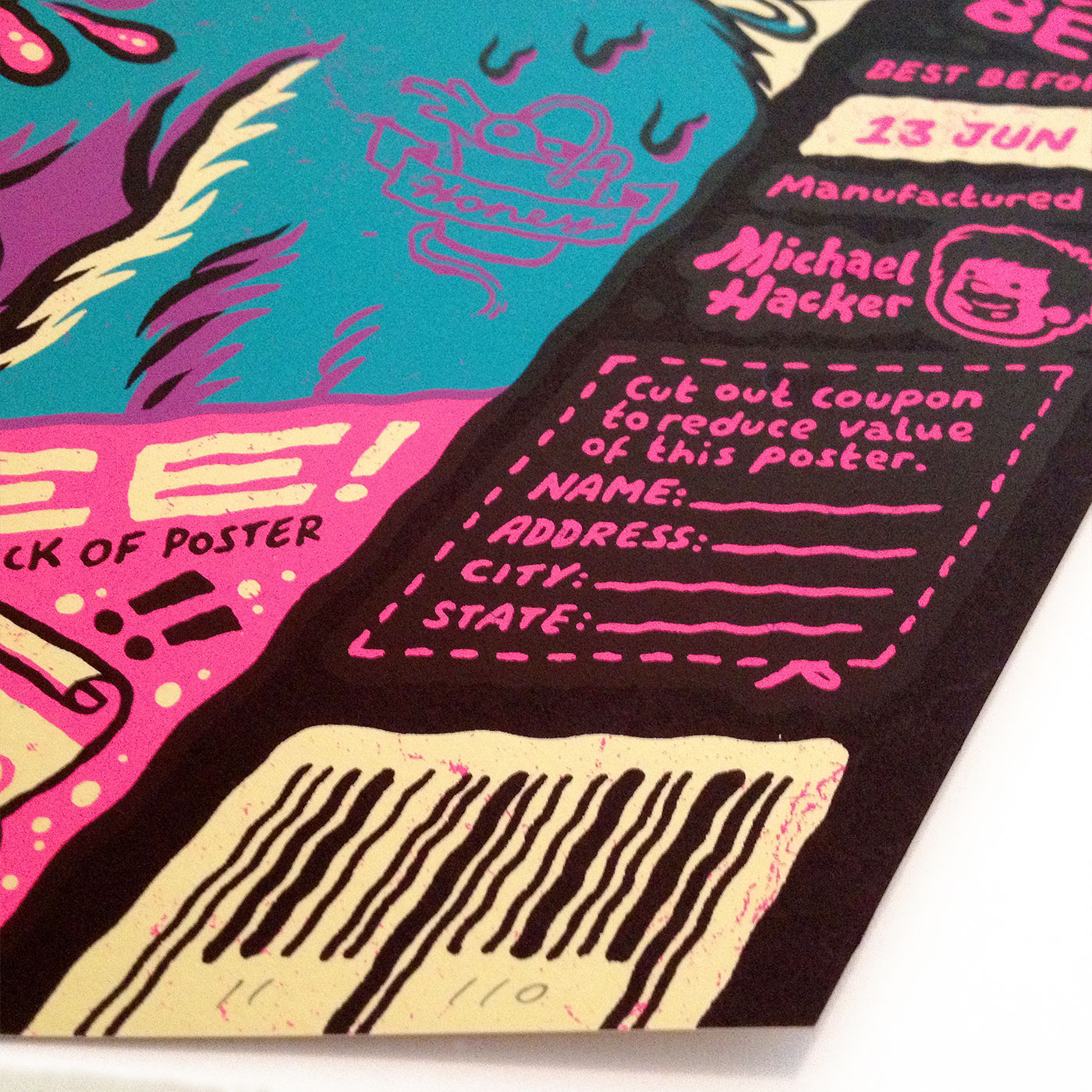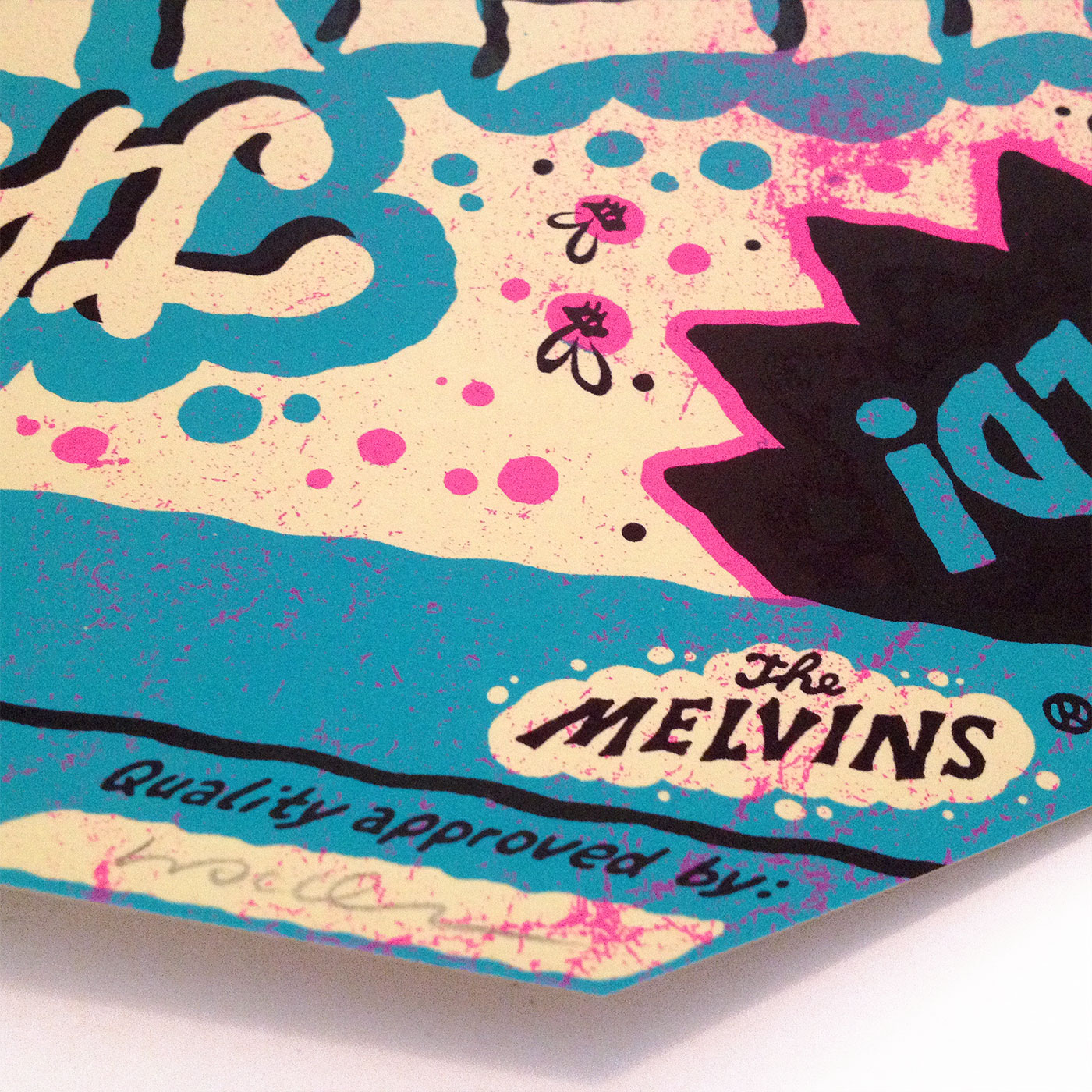 All my gig posters are official merchandise and always approved by the band.