About Me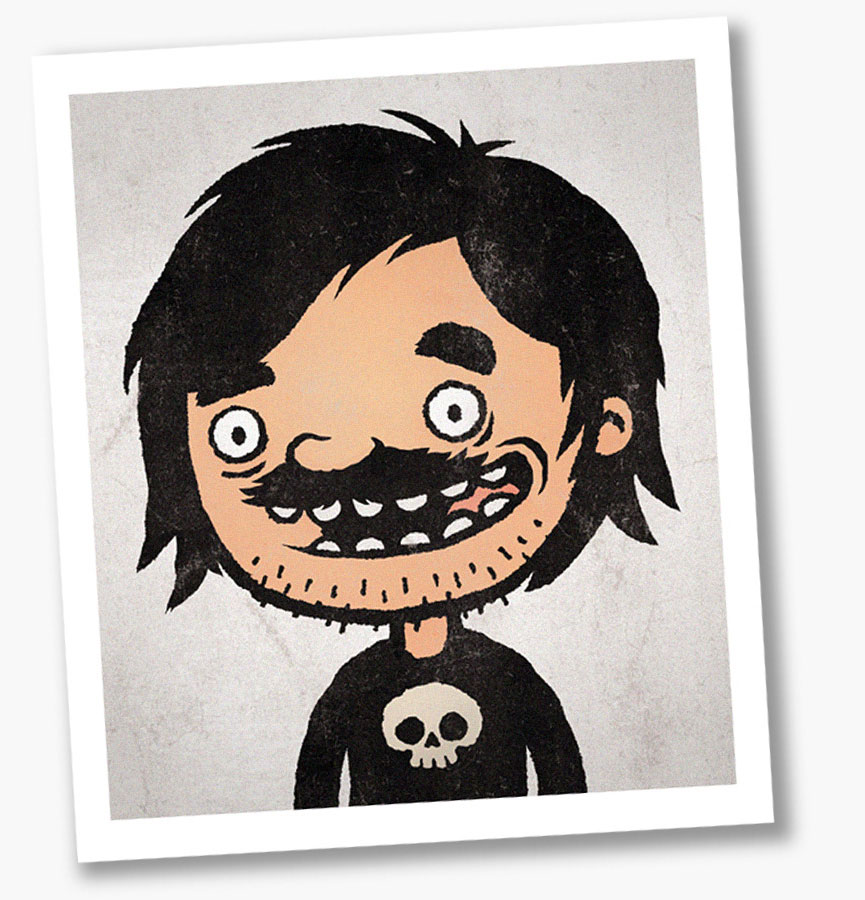 Bio
I was born in 1981 in Feldkirch, Austria. I studied graphic design and advertising at the University of Applied Arts Vienna. In 2005 I studied visual communication at the Oslo National Academy of the Arts for one semester. Since graduating in 2009 I work as a freelance illustrator and comic artist.
I do screen printed gig posters for bands such as Queens of the Stone Age, Eagles of Death Metal, Green Day, Kvelertak, Dinosaur Jr., Mastodon and The Melvins.
My clients include Penguin Books, Red Bull, Mercedes, Slash Snowboards, Dogfish Head, Jung von Matt/Donau, Jung von Matt/Limmat and magazines like Kerrang!, Vice, Nido, GEOlino and Datum.
If you want to contact me for any reason feel free to send me an e-mail.
You can follow me on Facebook, Tumblr or Instagram.
Or subscribe to my newsletter.
Clients