I just released my first sticker pack ever. It contains 13 different stickers. Most of them are die cut and some of them are printed on metallic foil. This first pack is limited to 50 and available in my store now.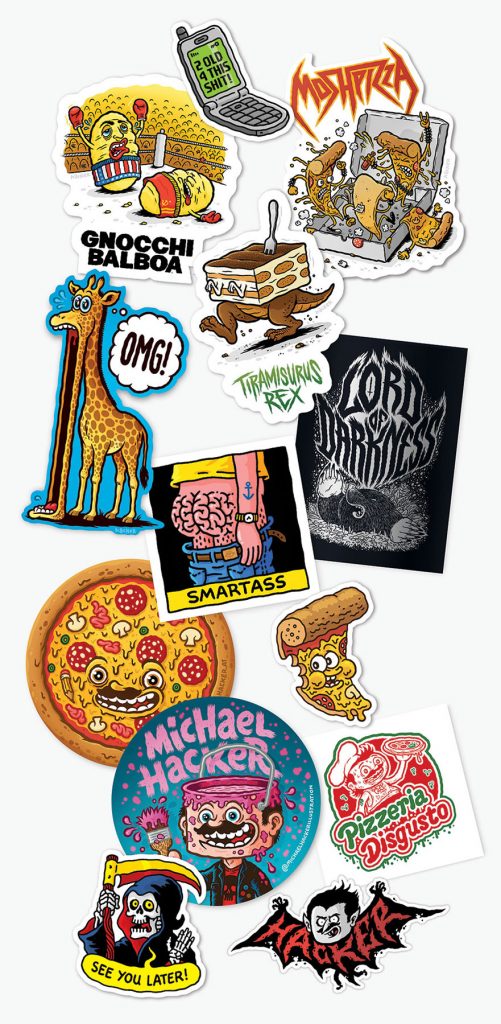 Comes in a signed paper envelope.
Special thanks go out to Sticker App for their support!